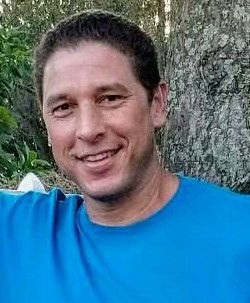 MARK HAYWARD MA59286
License Massage Therapist
Certified Health Coach and Nutritional TherapistCertified Personal Trainer
Qigong & Meditation Coach
I have been working as a Massage Therapist since 2010, with certifications in Myofascial Release, Neuromuscular, and Swedish therapies.
The work has been most rewarding, and life changing. Assisting others with their transformation to that of better well-being, ignites a spark in most Massage Therapists, that makes us really love our jobs. It fuels us to continuously learn and expand our craft. We strive to provide our clients with a truly holistic approach to Health and Wellness. It becomes a passion.
Most of my background consists of working in a clinical setting with Chiropractors and a Doctor of Osteopathic Medicine. Therefore I specializes in Medical Massage with a concentration on Myofascial Release. I also work with athletes of various levels, providing customized maintenance, and performance enhancement massage services. Along with my medical experience, I have always maintained Spa work, in order to provide balance to my technique. Most of my sessions consist of multiple modalities, in the attempt to adhere to my clients' present wants and needs. Deep tissue therapy, delivered in a relaxing manner. Understanding the patterns of Healing, I know the importance of approaching each client as an individual, and connecting with them vibrationally. Therefore, all of their sessions are extremely customized.
This is especially true with my Strength and Conditioning instruction classes. I have developed a program called Foundation Fitness, which begins with True Core Activation. It is a precise sequence of building blocks, rooted in the development of postural integrity and mind-body connection. As a Health Coach and Nutritional Therapist, I help guide clients through the barrage of health information available today, in order to making safe and healthy choices. I offer assistance with creating a lifestyle of Well-Being.
I have been practicing Qigong and Meditation for two decades. It has provided me with enormous personal health benefits and adds immense value to my massage therapy work. I am very pleased to be offering private, and group instructions in this profoundly healing art. My training comes from authentic Chinese lineage dating back twenty-seven generations. The forms I pass on are specifically designed to develop balance and coordination, and present the basics of an on-going, qigong and meditation practice.
· MEDICAL MASSAGE
. MYOFASCIAL RELEASE
. NEUROMUSCULAR & TRIGGER POINT THERAPY. SPORTS MASSAGE
· POSTURAL ASSESSMENT & FMS (Functional Movement screening)
· FOUNDATION FITNESS
· QIGONG & MEDITATIONBOOK APPOINTMENT
BUY GIFT CERTIFICATE